England: 42 000 cabin crew took 'fire and rehire' off the table!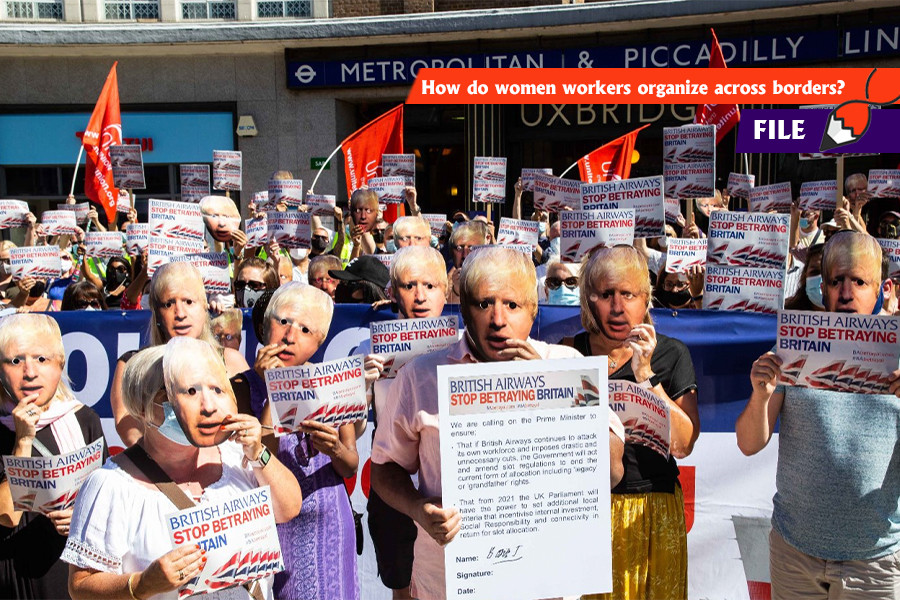 British Airways workers campaigned against "fire and rehire". Dolores Lee, former senior cabin crew and BASSA trade union representative, explains how they won their campaign in the mids of pandemic.
During the pandemic, British Airways attempted to fire 42 thousand cabin crew and rehire 30 thousand of them with lower terms and conditions. However, with an effective campaign the workers repelled this attack. Dolores Lee, ex-British Airways Senior Cabin Crew and former BASSA TU Rep, tells us their struggle.
Could you please introduce yourself?
My name is Dolores Lee - I'm ex-British Airways Senior Cabin Crew and former BASSA TU Rep, BASSA Admin Support, Unite the Union Member, Accredited Support Companion and Chair of BASSA Retired Members Branch.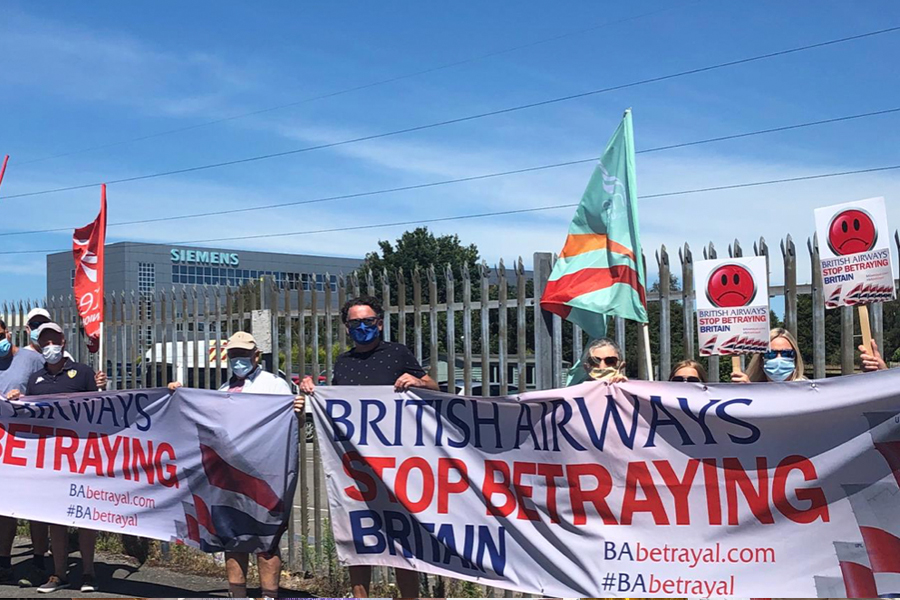 Could you tell us about your BA Betrayal Campaign?
In 2020, BASSA Cabin Crew members were involved in a dispute with British Airways when the company attempted to implement an immoral fire and rehire practice. The entire workforce of 42000 were fired and 30000 rehired on inferior terms and conditions, all in the midst of a global pandemic. Sharon Graham, Unite Executive Officer National Organising and Leverage Department ran a stunning Crisis Leverage Campaign - BA Betrayal -  which involved a series of events around the UK, Europe and USA, observing Covid restrictions, starting with a petition aimed at Parliament to hold BA to account.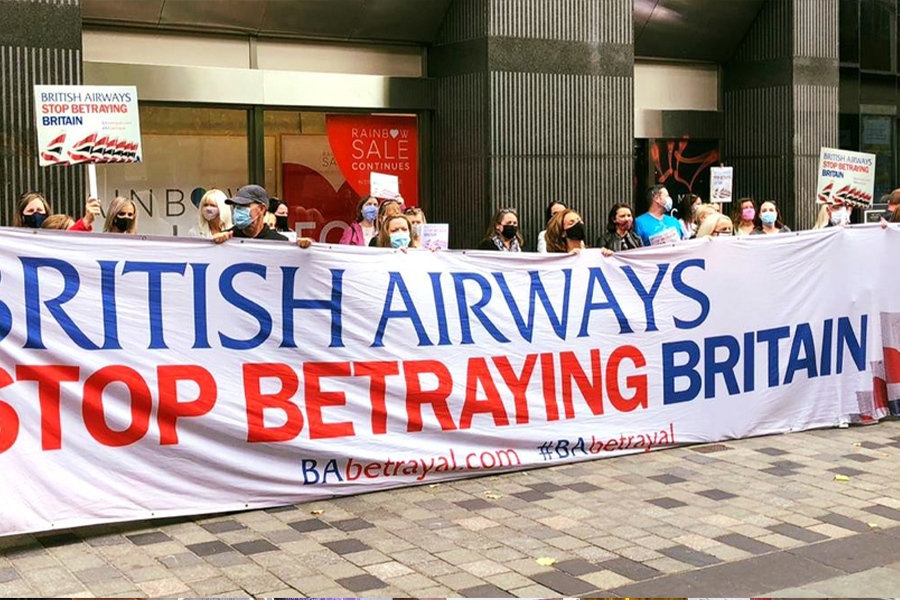 The Campaign included weekly demonstrations seeking the support of MPs to sign our pledge and was unprecedented on a level never seen before. Cabin Crew members lobbied their MPs and were proactive in the countrywide demonstrations along with engaging in meetings with their local MPs. The Campaign was enhanced via social media and culminated with images being light painted on landmarks and iconic buildings including the Angel of the North, Marble Arch, the Houses of Parliament, The Eiffel Tower, Empire State Building and Brooklyn Bridge - all of which proved to be extremely successful with support coming from some of our high value customers and the media.
The Campaign was a huge success - it helped get BASSA in the room and pushed BA into a position so they could negotiate a variation of contract effectively taking fire and rehire off the table.
Would you like to make any comments regarding the Unite GS election?
My decision to support Sharon Graham as the next Unite General Secretary was a no-brainer! Having worked with Sharon on the BA Betrayal Campaign, I was familiar with her work and this was by far for me one of the most impressive Campaigns I'd ever been involved in.
Of particular importance to me in choosing Sharon was her commitment to provide specific resources for Equalities. As a Black female, for many years I've heard the same empty promises - "We stand with you against racism", "We stand with you to ensure you're treated equally and fairly" but as always there was never anyone visible that I could relate to in a decision-making role. What stood out for me was that Sharon wasn't telling me what she was going to do but she actually asked for my input and valued my opinions and concerns. This was groundbreaking and not an approach I'd seen before especially as the power was being put in the hands of members at grassroots level. For me, Sharon is the right person for the role and I'm very excited to be part of a team that will make history electing her as Unite's first Female General Secretary.
'IF IT IS NOT FACED, IT CANNOT BE CHANGED'

What would be your message for the May the 1st for our readers of Ekmek ve Gül magazine?
Earlier this year on International Womens Day, we celebrated women's achievements and increasing visibility, while calling out inequality. As we approach May and the end of the Spring Season, my message to readers of Ekmek ve Gül Magazine is that we will see many more historic changes with Diversity and Inclusion at the forefront of Equalities led and empowered by women like the amazing Sharon Graham. Its time for change and a fresh approach!
I leave you with a quote from one of my favourite people, the late James Baldwin - American novelist, Playwright, Essayist, Poet, and Activist: "Not everything that is faced can be changed, but nothing can be changed until it is faced"
In solidarity!
CLICK to access full file, 'How do women workers organize across borders?'

Haberin Türkçesi için TIKLAYIN
Photos: BA Betrayal Facebook page
---
Bültenimize abone olun!
E-posta listesine kayıt oldunuz.